7 Last-minute local gift ideas this Valentine's Day
From romantic partners, to family and friends, giving gifts on Valentine's Day is for everyone. And lucky for all of us, THIS small town has you covered! Here are seven ways to shop local and score the perfect last-minute gift this Valentine's Day!
1. Sugar and Spice
If you believe that Valentine's gifts should sparkle, shop Sugar and Spice! From high-end jewelry brands such as Kendra Scott, Gabriel New York, and Lafonn to authentic leather handbags by Hobo, Sugar and Spice has gifts that she'll cherish for a lifetime. Looking for a gift that gives back? Shop their collection of Toms shoes!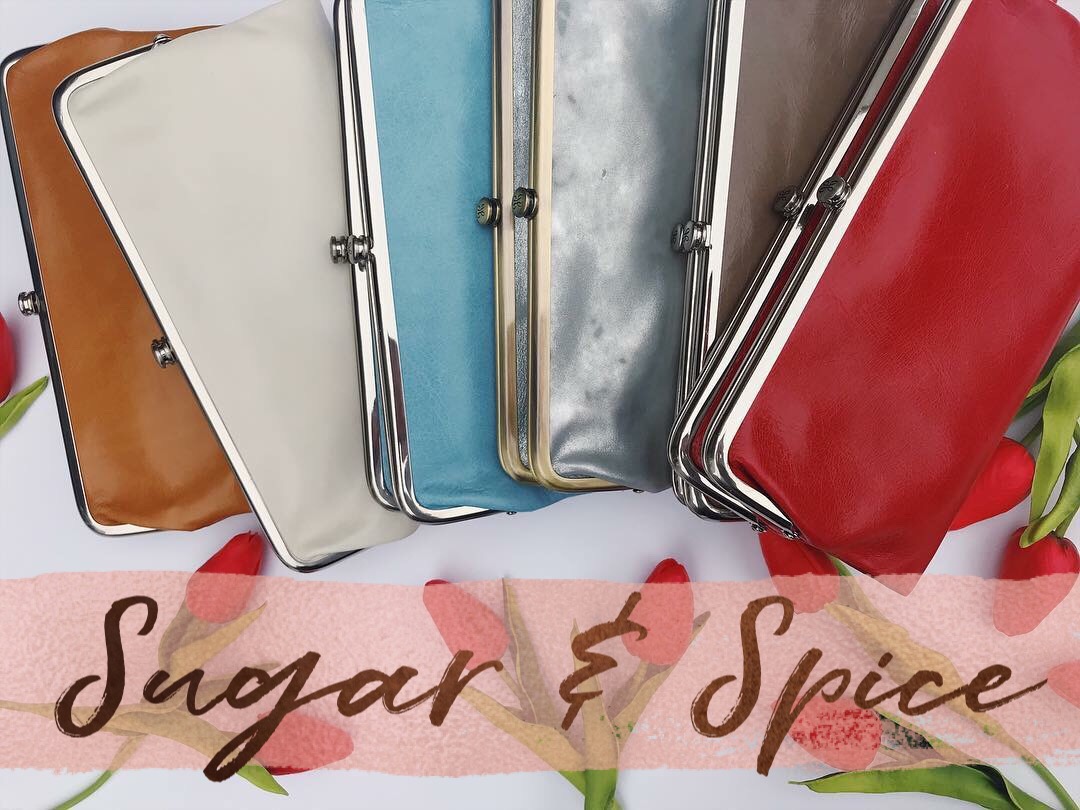 https://www.facebook.com/sugarandspicemartin/?rf=133594420024972
http://www.sugarandspiceclothing.com/
2. Styles on Broadway
At Styles on Broadway Salonspa, the details make all the difference. From hair and makeup makeovers to massages and facials, the staff at Styles on Broadway is committed to giving you a salonspa experience like no other. Trust us when we say, this is a gift where you cannot go wrong! Check out their Valentine's Day specials below.
(731) 587-2266
3. Vicki's Designer Touch
Cupid approved! Give the gift of WOW this Valentine's Day: custom-made flower arrangements, Gio-Bella's double-dipped chocolate covered strawberries and cherries, and gifts galore. To make your Valentine's Day extra special, Vicki's will even deliver within a 20 mile radius!
(731) 587-3001
4. St. Charles Florist
St. Charles is a full service florist & hometown gift shop, offering fresh & silk custom floral design, interior decorating, unique home accessories and affordable giftware. Trust us when we say flowers are a very thoughtful gesture for any woman! From custom florals starting at $35 to chocolate covered strawberries, stuffed animals, and balloons, St. Charles is sure to suit your fancy this Valentine's Day.
(731) 587-3838
5. Six Toe Studio & Charity's Chocolates
Chocolate covered strawberries, chocolate pecan caramel turtles, mixed chocolate boxes, roasted peanut and chocolate bear claws, heath bark, peppermint bark, tiger butter, chocolate covered marshmallows, chocolate covered pretzels, a brand new chocolate creation called 'Rocky Road' & more... Basically, if your Valentine likes chocolate covered ANYTHING, they will LOVE a treat from Charity's Chocolates.
York Laine Boutique is a fabulous store located on Lindell Street in downtown Martin. Brooke Hinson owned a boutique called York and Alaina Moore owned Lainy's. They soon decided to combine their stores, so Brooke chose to reach out to her old college friend, Rachel Herrington for assistance, and soon, the three young women created York Laine Boutique
As you shop for the perfect last-minute gift to anyone's heart (chocolate) go to Martin Coffeehouse for a flavor that really pops! It is the only place in town that offers fair trade, organic chocolate. Martin Coffeehouse is your one stop shop because they are also selling gorgeous single stem red roses for only $4. And with such a cozy atmosphere, why not curl up on the couch with your date and talk about the good things?
https://www.facebook.com/MartinCoffeehouse/
http://www.martincoffeehouse.com/
(731) 281-4028
P.S. If you feel like you need to drop some hints to your S.O., be sure to send this guide their way (or maybe just leave this tab open on your computer?)
What is your favorite last-minute local gift? Leave us a comment below!